PROMOTIONAL CODES
To apply a promotional code to your order, please enter the code into the 'Add Promocode' field at the bottom of the 'View Bag' basket page, see below screenshots for assistance:
Step 1: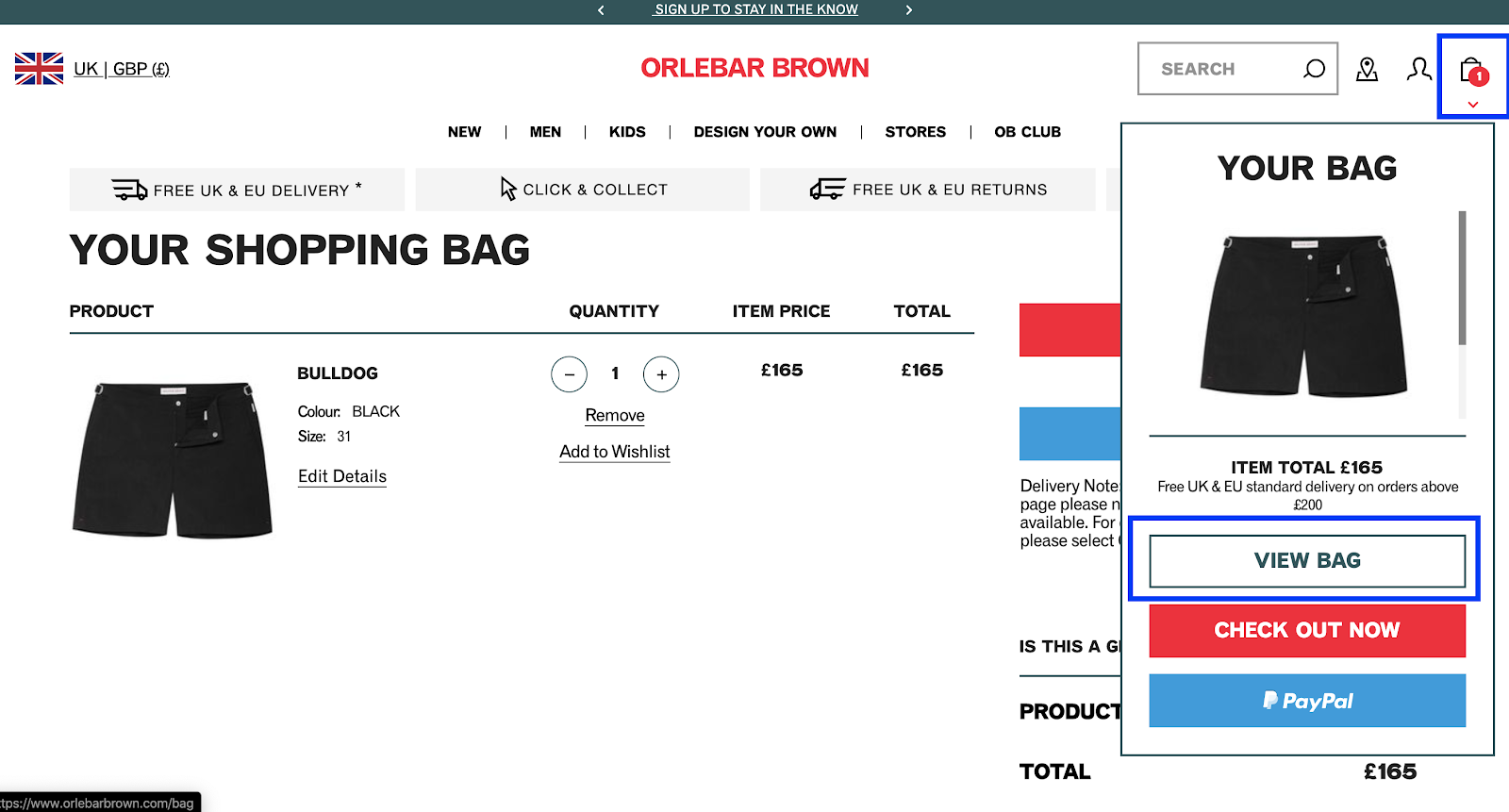 Step 2: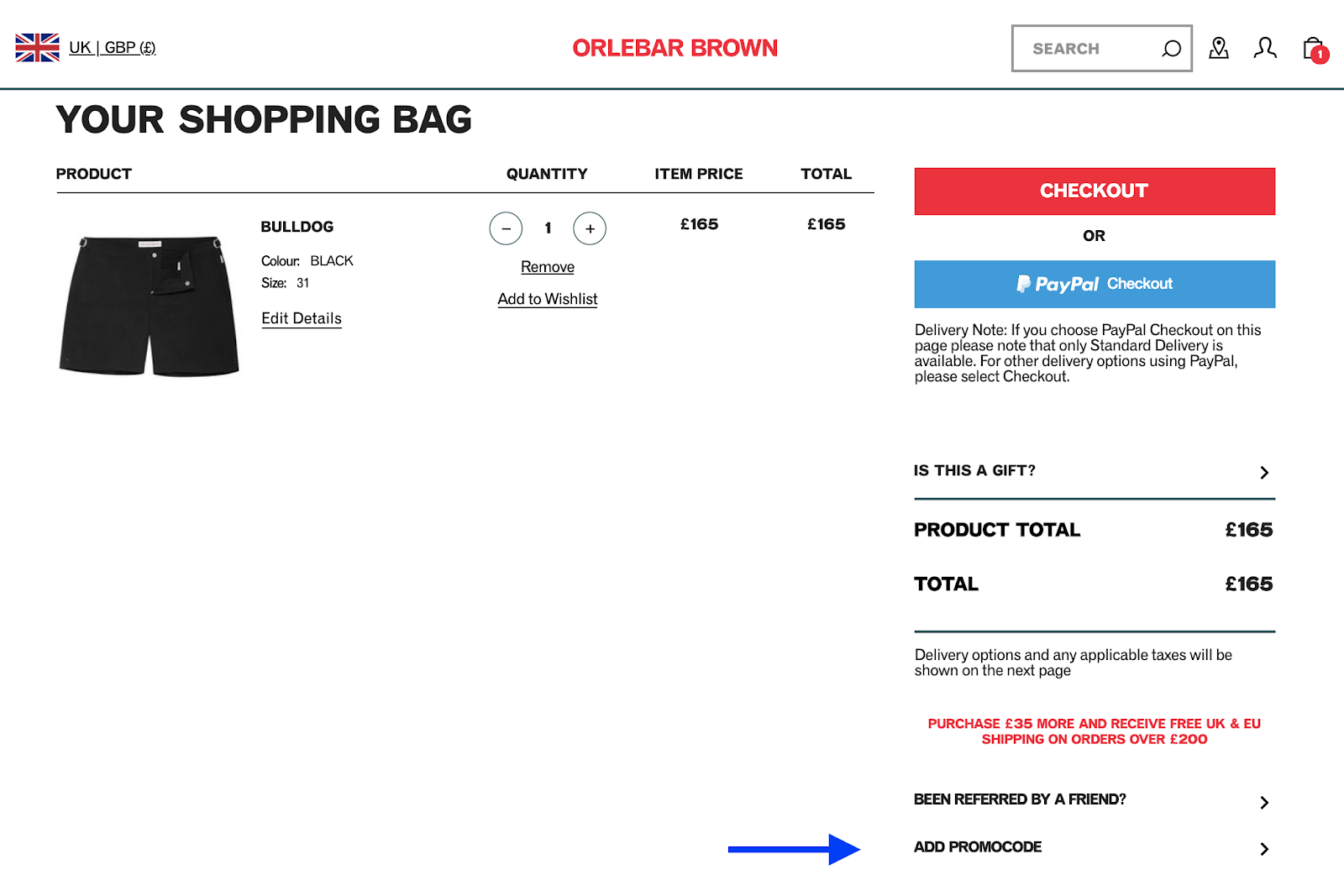 Promotional codes cannot be redeemed against gift vouchers, gift cards or exclusive collections including 007 products. For further details of our Promotional code policy, please visit our T&C's.
GIFT VOUCHERS & GIFT CARDS
Gift vouchers can be applied to full-price and sale items. As this is a payment method, the code must be entered into the 'Gift Certificate' box on the billing page.
Please note any 'Gift A #SnapShort' voucher codes may be redeemed exclusively for the purchase of #SnapShorts and cannot be used online for any other item.